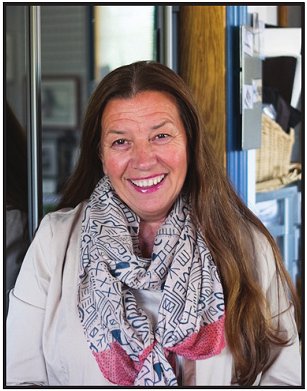 Biljana is a full-time watercolour artist who resides in Thunder Bay, Ontario. She was born in Yugoslavia, came to Canada in 1964 and grew up in Toronto. After high school she studied Fashion Design and Fine Arts at Ryerson University and upon graduation was employed in Toronto as a Fashion Designer.
The softness and spontaneity of watercolours are the motivating factors in her unique presentation. Innovative mat carving also adds another dimension to her work.
She has participated in numerous group and solo shows across Canada and the United States. Her paintings can be found in private and public collections worldwide.
Biljana has studied with many prominent artists in Canada, USA and Europe which has led to a career teaching watercolours in Thunder Bay at Confederation College, the 55plus Centre, and Learning Through the Arts and CAHAP programs.
Her involvement in the Thunder Bay Art Community has been very extensive and very rewarding. She produced several prominent shows -- People, Places and Things, Flavour and Flair, and Superior Creations. She organizes workshops by bringing in prominent artists and promotes student artists through sponsorship.
She is a founding member of Six Degrees of Freedom, a member of Artisan's Northwest, Thunder Bay Art Gallery, and is an associate member of the Canadian Society of Painters in Watercolour (CSPWC). She is past co-chair of Clean, Green, and Beautiful, and was past chair of the Public Art Committee for the City of Thunder Bay.
Biljana has been nominated for the Arts and Heritage Visual Art Award; illustrated a book entitled "The Art of Healing"; and has been profiled on the TV Home and Garden Show "Craft Scapes" with Sue Warden.
Three of her paintings have been accepted in various CSPWC exhibits, including the 92nd International Juried Exhibit.


Biljana Baker was a proud three time recipient of the Exhibition Grant from the Ontario Arts Council (OAC).
"Art touches our hearts and souls and it is the never ending thirst for knowledge that keeps us alive."